For the first few days after watching a movie - mainly in the cases of films that carry some kind of teenage pull or memory having watched many of them in the late 90's, early 00's - I find myself subconsciously taking on the fashion.
I suppose those movies that I feel an affinity to include either an era that I feel particularly drawn to or a storyline that is reminiscent of my teenage longings and experiences.
Yesterday, in a hungover state I might add, I watched A Lot Like Love (2005) starring Ashton Kutcher and Amanda Peet. Disregarding Peet's first style (teenage rebel in classic grunge get-up, which I have to say, does nothing for Peet's strong, perhaps even masculine jaw-line), the styling for her character is perfect weekend fodder.
Jersey dresses, a-line skirts, a well-fitted classic trench in navy and a beautiful linen blazer (reminded me of the Jil Sander and Uniqlo collaboration) - Peet's character Emily's wardrobe is made up of well-fitted, thrown-on classics. Essentially a capsule wardrobe with a twist - the colour palette transcends boring neutrals, punctuating the browns and greys with warm autumnal hues such as berry and, er... orange.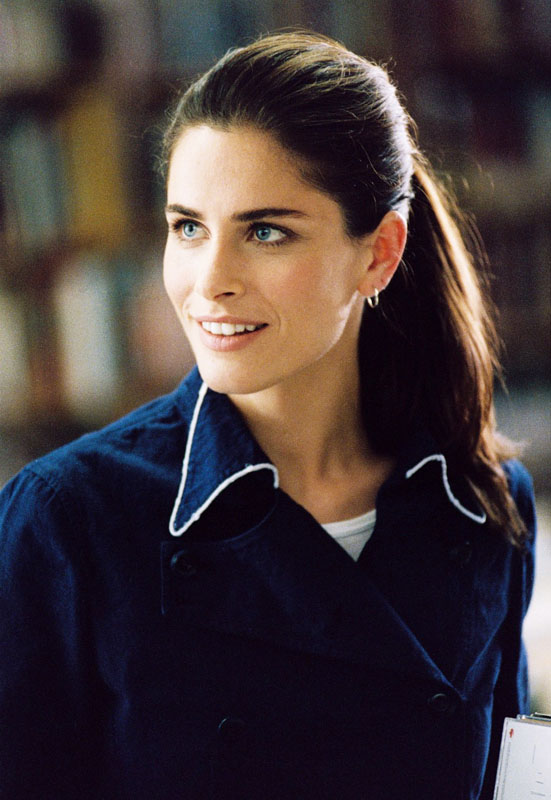 In fact, her whole philosophy on dressing approaches a kind of bohemian understated cool that I can only dream of aspiring to. She drives a beat-up old estate car (surely a prerequisite for the all-Americana mini road-trip on which she and Kutchon's character, Oliver, embark on half-way through the movie). In the boot she keeps various garments, including a man's shirt, scarves, heels and a stunningly, oh-so-2005 (or 2002 even) silver halter-neck dress, perfect for those spontaneous New Year's Eve parties. (How I love movie-land, where you can turn up to a swish New Year's Eve party bra-less and without so much as a slick of lipstick - again, the stuff my dreams are made of.)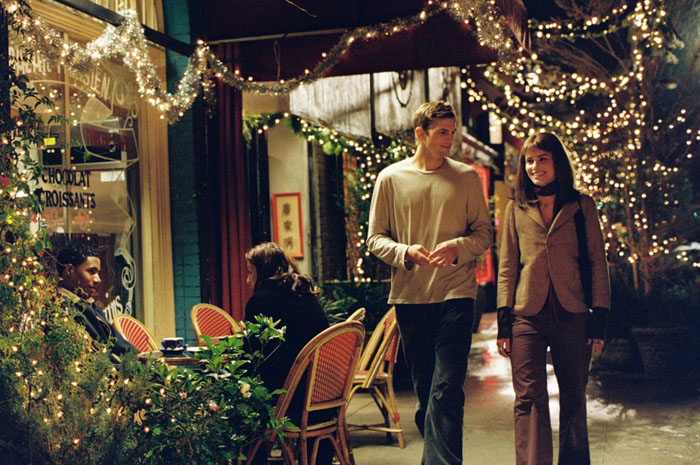 I adore this outfit. I practically grew up on a diet of brown, blazers and flares (it sounds cooler than I executed it unfortunately). It appeals to my love of all things 70's.
So today I tried channelling Miss Emily. I decided to keep things neutral and went with a basic block of grey - my crepe Ghost wrap-around skirt and a H&M grey tee, then I added my vintage Jaeger blazer and a black Jaeger bag (perfectly minimal, v. in-keeping with AW2010). Although this film may prove to be a bit of an embarrassing source, I absolutely love taking inspiration from movies and finding new combinations in my own wardrobe.