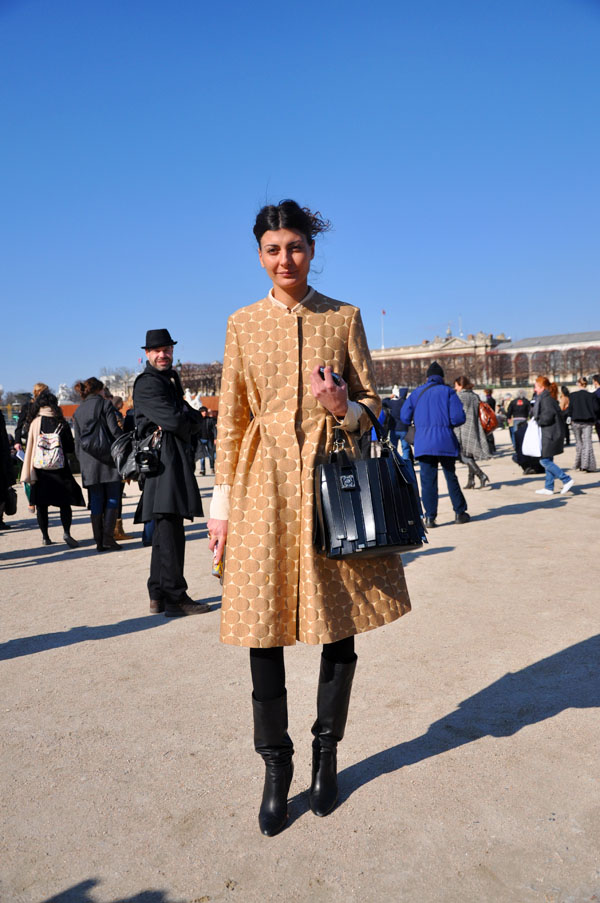 Italian-born former Dolce and Gabanna model Giovanna Battaglia is the fashion editor at L'Uomo Vogue and also works as a freelance stylist.
One of the most stylish women sitting front row and the girlfriend of French Vogue editor Carine Roitfeld's art dealer son Vladmir Restoin-Roitfeld, Giovanna's looks are always elegant with some flair.
http://rdujour.com/2010/02/03/style-file-giovanna-battaglia/
I love how she wears fabulous coats (very autumn/winter 2010) and lots of great flares or cropped trousers. There's a great sense of quirkyness about her style as well - but it's subtle, just in the details, whether that's a necklace or a colour.